MAKE COOKING AN UNFORGETTABLE EXPERIENCE
Cooking Schools Across Italy: Savor the Flavors of the Country with us
At the beginning, it was Florencetown that was determined to offer foreign travelers an authentic and immersive experience of Italian culture, becoming the first tour operator to open a cooking school in Florence in 2008 to provide daily small - group classes to foreign travelers. This cooking school in the heart of the city welcomed since then uncountable number of visitors from around the world, eager to learn about Italian cuisine and techniques from local chefs and the story is going on all over Italy, with "Towns of Italy Cooking Schools": we currently manage cooking schools in Florence, Chianti, Milan, Palermo and counting...
At each location, the cooking school's mission remains the same: to provide travelers with an authentic Italian culinary experience that showcases the country's rich history and traditions. Each class is taught by local chefs, giving participants the opportunity to learn about the unique flavors and ingredients of each area: a must-do activity for foodies in Italy!
Over these years, our company's commitment to quality and authenticity has earned us a reputation as a leader in culinary experiential tourism, and our cooking schools continue to draw visitors from around the world who seek to dip into Italian tradition buliding memories and unforgettable experiences.
Image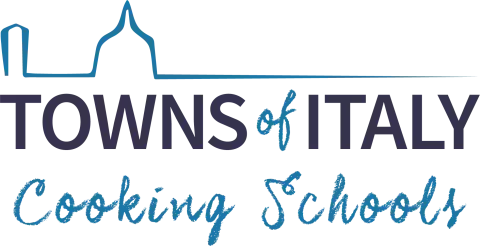 Small group cooking classes and private events
Whether you are looking for a group activity or a private event, our cooking schools are the perfect choice for a fun and entertaining experience. Authenticity, professionalism, and high quality are indeed the defining features of cooking classes in Italy,
We chose to run regularly scheduled small group cooking classes in order to ensure personalized attention and hands-on instruction, with the opportunity to work closely with experienced local chefs to prepare and cook each dish. From pizza and gelato lessons to cooking lessons with food market tours, there is a class to suit every taste and interest.
Classes are typically held in our warm and inviting kitchen space, with all necessary equipment and tools provided to prepare a wide variety of traditional Italian dishes.. Participants can expect to leave with a deep appreciation for Italian cuisine and an understanding of the techniques needed to recreate traditional dishes at home.
Our cooking schools are also available for private events, catering to a variety of occasions from corporate team building to private celebrations. These events typically offer a more exclusive and personalized experience, allowing for a more intimate and tailored approach to the cooking class, offering a unique and engaging way to celebrate special occasions or build team camaraderie, while enjoying the rich culinary traditions of Italy.
Florence cooking schools, the first and original one, is located in Via Panicale in the heart of Florence: a structure with 3 different areas designed to offer a comprehensive culinary experience that includes a visit to the market before the cooking class to allow clients to choose the best seasonal ingredients.
The school is housed in a modern and spacious facility that combines traditional Tuscan design elements with contemporary décor and amenities. Each space has big island dining tables as the centerpiece of the kitchen, to encourage collaboration and interaction among clients and chefs.
The cooking school's proximity to the Central Market is one of its unique selling points. Clients have the opportunity to take part in a guided tour of the market, led by an experienced chef, to learn and choose the different ingredients used in Tuscan cooking. They can work with fresh and locally sourced ingredients to prepare a range of dishes, from pizza and gelato to appetizers and pasta to main courses and desserts. 
The modern and spacious facilities, expert chefs, and personalized instruction make it an ideal destination for anyone looking to learn more about traditional Tuscan cuisine.
Our cooking school in downtown Milan is housed inside the well- known Mercato Centrale, a large indoor food market located near the Central Railway Station. 
The spacious and stylish setting, combined with expert local chefs instruction and hands-on cooking experiences, make it an ideal location for small group cooking classe and private events and celebrations as well.
The classes are designed to be hands-on, with students working alongside the chefs to prepare a variety of dishes using fresh and locally sourced ingredients. The location offers a unique culinary experience, as clients can explore the market and select fresh ingredients before heading back to the school's kitchen to prepare their dishes.
One of the standout features of the cooking school is the island dining tables, which are surrounded by sleek and modern kitchen equipment. This unique setup allows clients to work together in a collaborative and interactive environment, while also providing ample space for the chefs to provide personalized instruction and guidance.
Palermo
The cooking school in Palermo city center is a true culinary gem, located just a few steps away from Teatro Massimo and Mercato del Capo. This vibrant and bustling area is the perfect setting for a cooking school that combines tradition and modern style in a truly unique way.
The school, with its indoor and outdoor areas, is designed to provide an immersive and engaging culinary experience, featuring a stunning collection of maiolicas, beautifully crafted tiles that are typical of the Sicilian region, with stylish design elements that create a contemporary and modern feel. These mix create a warm and inviting atmosphere, while also providing a nod to the area's rich cultural heritage.
The cooking school space is open and inviting, with a warm and welcoming atmosphere that puts participants at ease.This area is perfect for al fresco small group cooking classes and private events, and it provides a lovely setting for clients to explore the flavors and aromas of traditional Sicilian cuisine with local experienced chefs.