We are experience makers
We design and craft all our experiences from the ground up in every detail.
The profound knowledge of Italian culture and territory allows us to shape experiences unlike any other, each one with a different emphasis. A well-run organization and a network of dedicated professionals ensure that we can devise each experience maintaining the highest quality standards by monitoring every step of the process.
We can thus provide memorable experiences tailored for a deep dive into the culture of our country and savor the Italian taste for life, stress-free.
In fact, our approach is both fresh and unique: we have refined it over the 16 years of expertise gained with Florencetown, a model that we have now decided to extend nationwide, by establishing Towns Of Italy.
Our organization is both flexible and wide-ranging, embodying the talent of 120 people all across the country and a team of high profile Key People who, day in and day out, create such memorable experiences.
Image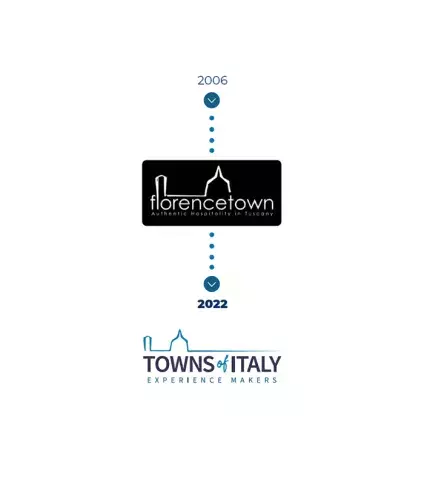 Image

Image

Image

Image

Image
Being in control, by owning key assets.
The most efficient way to ensure full control over the whole supply chain is by owning crucial assets, which is why we have consistently invested in the acquisition of transportation assets and strategic locations.
This allows us to devise immersive experiences and unique formats, such as cooking classes taught by pro chefs in our schools. Our extensive track record in the experiential travel industry means we also secured privileged partnerships with art venues and museums, allowing us prime access to Italy's major cultural attractions.
Transportation
Our fleet of vehicles is operated across all destinations by a team of professionals who provide constant maintenance, support, and logistics: a fleet that features minivans and minibusses as well as our flagship vehicles such as Piaggio Vespas, city bikes, mountain e-bikes, the Ape Calessino, the vintage FIAT 500, and the Land Rover Defender.
Well-selected and trained drivers manage and coordinate experiences dedicated to small groups and individuals with our large fleet of luxury Mercedes Minivans and Minibusses.
Cooking schools
We have always wanted to promote, share and foster the beauty of our country by honoring its culture and traditions. And, if there is one tradition that defines us and is known all over the world, that is, without any doubt, the culinary one.
So, to let our clients dive into this ancient, all-Italian art, we couldn't do without cooking: we were the first, in 2008, to create a format of cooking classes in Florence, acquiring our first school in the historic center. Milan and Palermo soon followed, and more are coming: new locations to share with our clients all the secrets of Italian cuisine, together with our pro chefs.
Privileged partnerships with art venues and museums
Over the years, through our widespread presence across the country, we have built privileged partnerships with Italy's major museum hubs. Not only does this allow us to offer exclusive formats, such as the visit to the Vasari Corridor in Florence, but also to count on a high supply of secured and fast-track tickets: in fact, we are among the few who can guarantee tours to the Cenacolo Vinciano in Milan on a regular basis.
Sustainability commitment
We've passed the phase where sustainable tourism only means eco-friendly and organic. Today our most important concern is protecting the local essence of destinations, the people, the traditions.
Luca Perfetto
CEO & Co-Founder
Image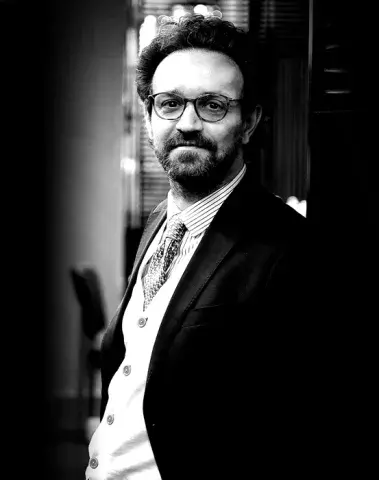 We have been eco-friendly since 2007, and we want to overcome this rather generic concept by taking it to the next level: by preserving and protecting destinations not only from an environmental standpoint but also from that of culture and entrepreneurship.
Our goal is twofold: to foster local income by creating new opportunities within the local territory and to offer qualified, professionally managed hospitality services. We believe that "environment" involves not only the ecological side but also those who are part of said environment: hence our commitment to supporting local artisans, preserving traditions, and safeguarding our heritage.
To redesign the future and offer our guests the truest, most magical, and most genuine Italy.
The first group of companies of experiential travel in Italy
To work by the best market standards, professionalism makes all the difference: which is why we launched To Italy Group, Italy's first experiential tourism group.
We want to overcome the frequently all too "improvised" vision of this business, a highly scattered and oftentimes unskilled professional environment.
We want to promote, share, and emphasize the beauty of our country, honoring its culture and traditions.
Our goal is to become the leader of experiential tourism in Italy, by joining the expertise of three companies dedicated to this industry: ItalyXP, Towns of Italy, and Arno.
By owning our whole supply chain and thanks to a widespread presence across the country we offer unique and care-free experiences: our aim is to design a new, virtuous, kind of tourism, one that's innovative, sustainable, and based upon diverse and complementary expertise, able to become a point of reference for all local operators partaking in our vision, especially in the South.
Image

Image
Image

Image